Our Mission
Varsity's Mission
Varsity's goal is to grow athletes and well-rounded young adults through the sport of cheerleading
Confidence, Respect, Integrity, Discipline, Character,
Hard work, Sportsmanship, Positive attitude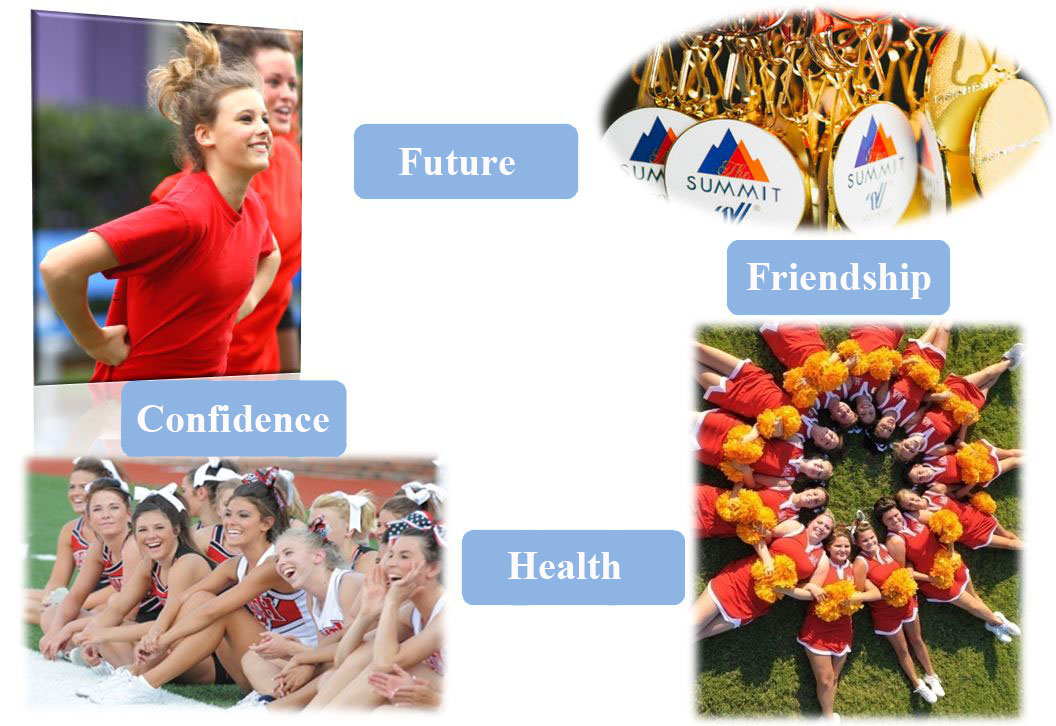 Cheerleading is a dynamic sport, and is a creative combination of athleticism and art that can benefit a child's life. Cheerleading not only builds confidence, but encourages a positive attitude and develops a healthy body image.
Our Athletes learn to fully trust their teammates, how to support one another, and gain long lasting friendships with athletes from around the world. Cheerleaing promotes creativity in our athletes that allow them to freely define their own dreams and move confidently towards their future.
Varsity is a place for children to grow and mature as well as find happiness and excitement.