Varsity Culture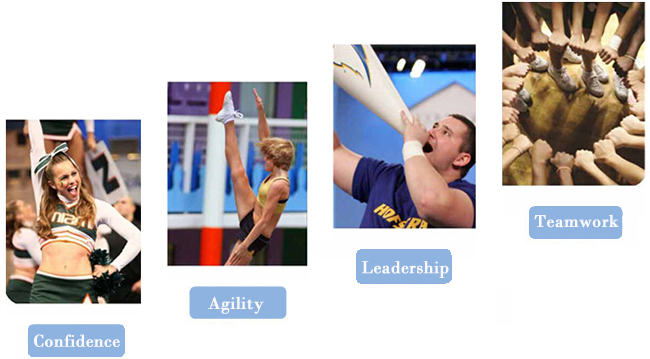 Cheerleading is the best definition of Varsity:
Confidence
Overcome the athletic challenge and gain confidence.
Agility
Improve the body coordination and agility, and build a healthy and confident self-image.
Leadership
Cheerleading shows athletic spirit, like learning to encourage and motivate the crowd.
Teamwork
Everyone is important. We do our best and encourage our team mate to do the same.